More on that Inquirer Article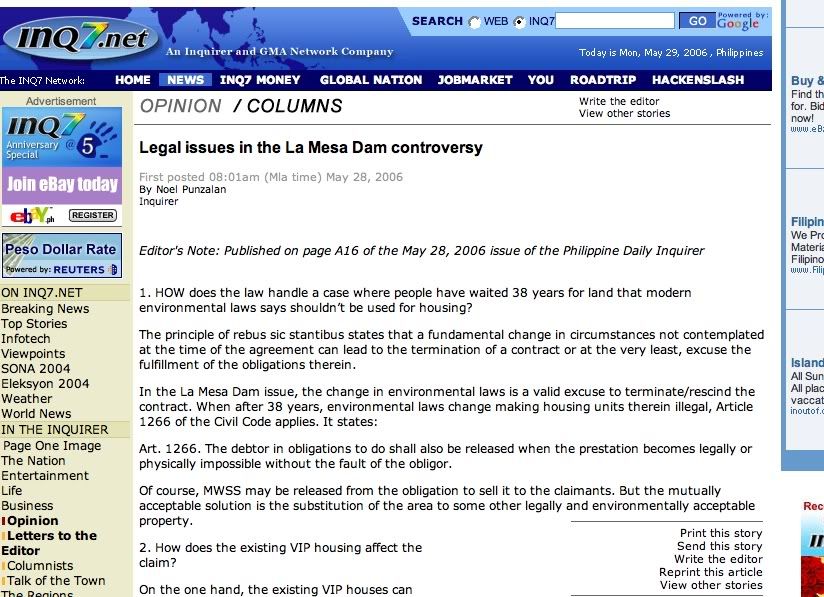 I didn't make it to the Inquirer alone.
La Vida Lawyer
's article "
When Tribes Clash
" puts more meat into to brewing controversy and the Talk of the Town portion had none other than
Manolo Quezon III
as the guest editor/columnist, writing about the
human dimensions
of the story. And as you may notice, that was the fruit of a blogger conspiracy...
And as you can see, as La Vida Lawyer likewise observed, it's a blog lecture on a broadsheet/website...
I think Marvin is out there somewhere trying to collect on a bet...